How are you doing, fatihful readers? That's great to hear. I had a lovely Fourth of July with the fiance and his family. Fireworks were shot, drinks were consumed in large quantities, jet skis were...jet skied. A great time. How was yours?
Lots of stuff has been happenign this past month. I was part of a new show for Lagniappe, a hybrid of a gunfight show and the Saloon Girl revue that premiered in Austin for the 12th Man Foundation.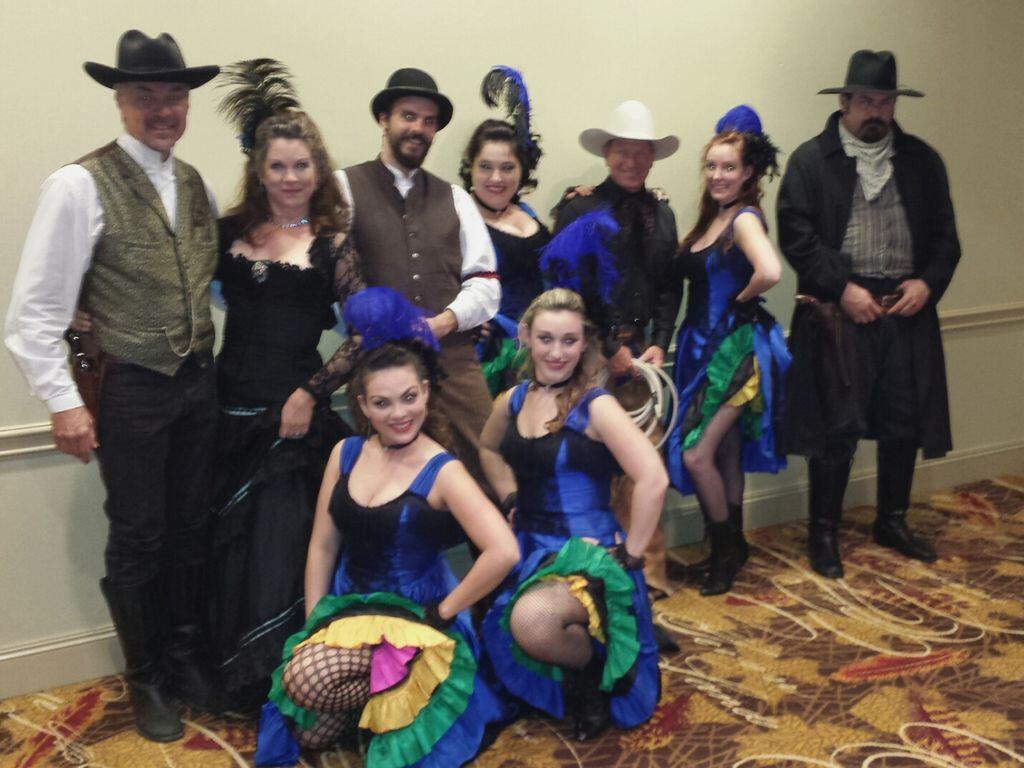 I've also launched my own actor page on FaceBook. You can find me as "Alex Moore: Actor." Not terribly hard to find. It's to make me more available and more timely updates than I do here.
The Devil is a Part-Timer! launches today on FUNimation's website today! If you have a subscription, you can watch all 13 episodes subbed or dubbed starting today! Otherwise, the DVD will be released on July 22nd, which isn't too far off!
I also have booked a very cool photoshoot. I get to be a mermaid, y'all! They're building me a tail! AHHHHH! More information about that this fall.
Don't forget to follow me on Twitter @plus3toogres !
~A